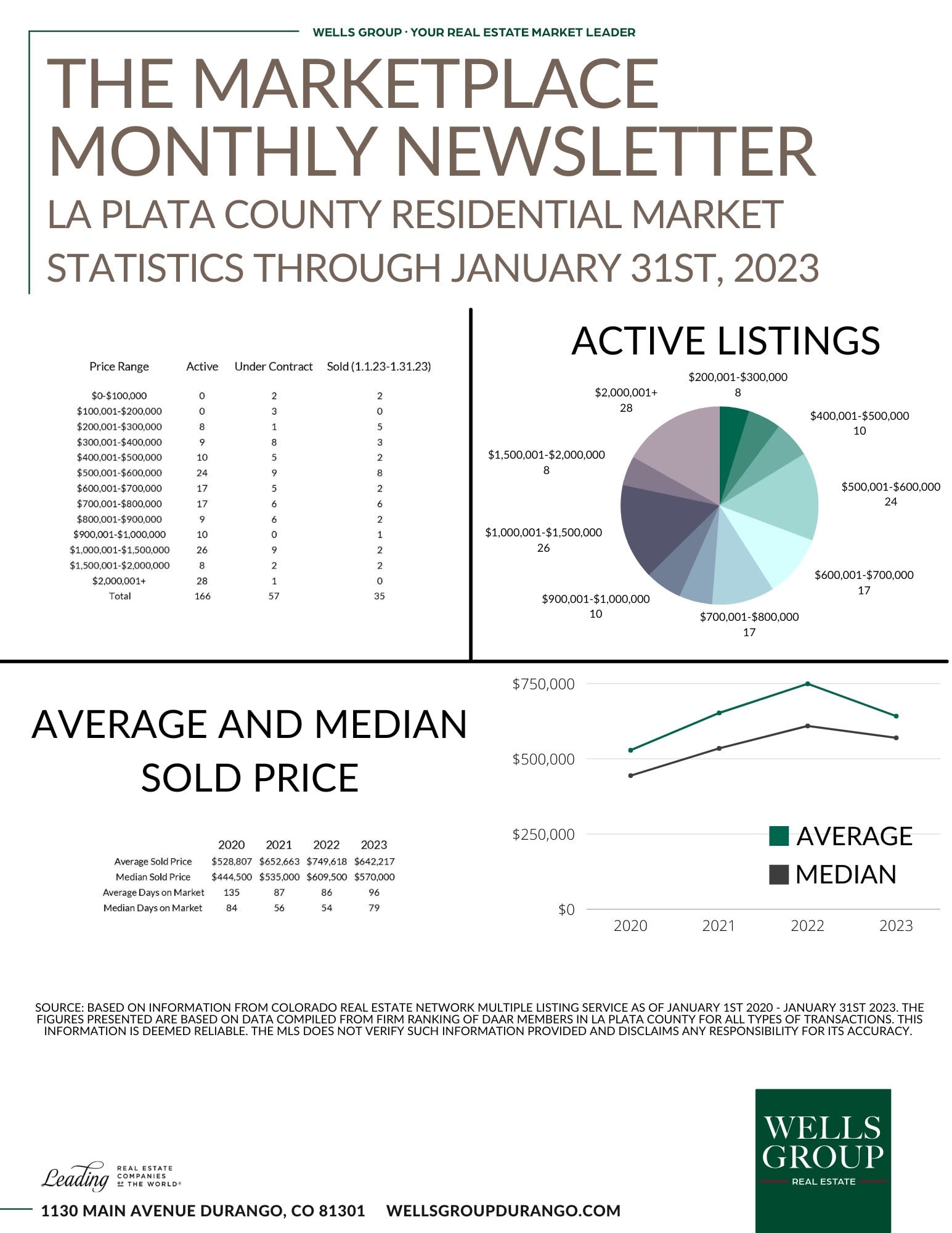 Every month, The Wells Group records La Plata County real estate activity to gain insight into the trends in sales, listings, and prices. With this information, we gain valuable market knowledge and perhaps foresee where the upcoming months will go.
January 2023 ended with 35 sales, down 47% from January 2022. The last quarter of 2022 saw a slowdown in sales, which was typical during the winter months before the pandemic. Of those 35 sales, about half sold for $500,001 to $800,000. The January median price saw a 14% decrease to $570,000 with the average decreasing 6.5% to $642,217.
There were 166 active listings as of January 31, 2023, and 68 of those were listed at $400,001 – $800,000, with another 32 listed at $1,000,000 +. 57 listings were under contract with the majority between $300,001 – $600,000.
With just the first month of 2023 complete, we are excited to see what happens in our local real estate market this year. Please call us with any questions.