Real estate market statistics allows us to track movement of properties, buying and selling behaviors, as well as market prices. These trends lay the tracks for the following months, and comparing to years past helps develop a full picture.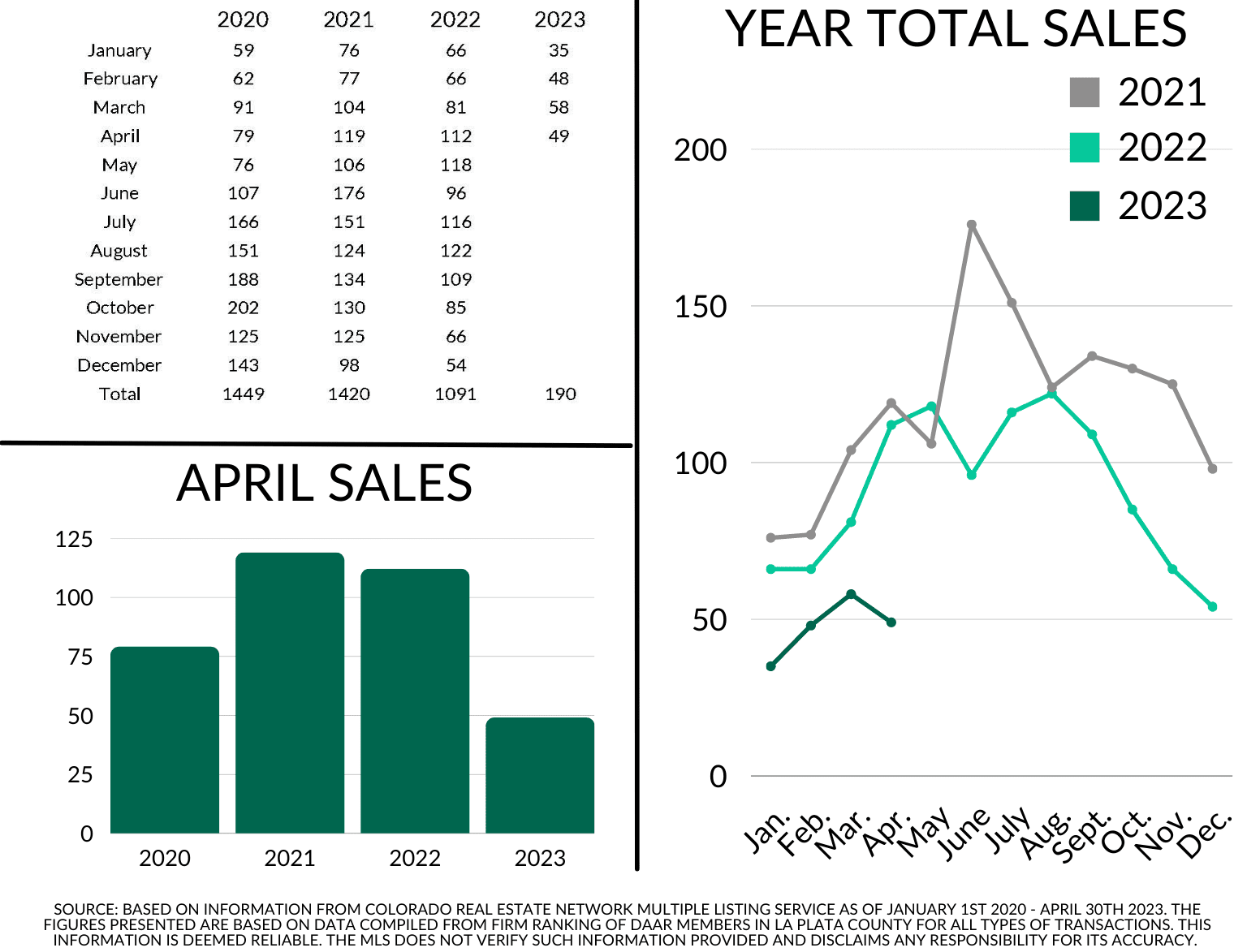 There were 49 sales in April 2023 which is less than half of April 2022. With 190 sales this year so far, the market is just starting to pick up. Much slower than the fast paced Covid years, our heavy 2022-2023 winter season plays a big role in these first few months. With spring finally here and the snow is melting quickly means more homes and land are coming on the market. This is reflected in the active listings as the residential inventory grows to 188. This is a 13% growth from January 2023, and we anticipate this to continue to build.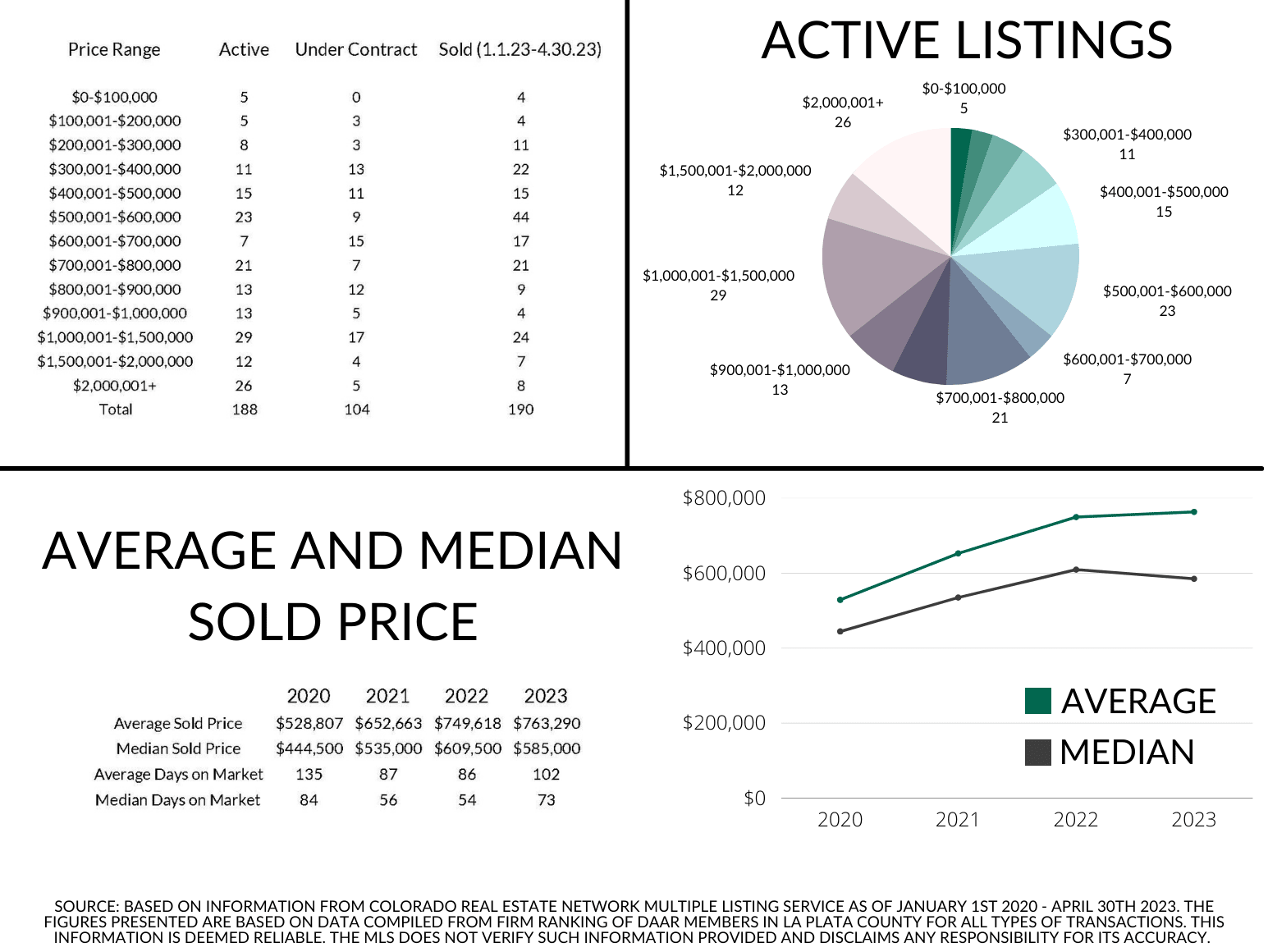 Of the 188 active listings, almost one third are listed at $1,000,001+. Another third fall in the average range of $400,001 - $800,000. 104 listings are under contract with over half between $300,001 - $800,000 and an additional quarter are $1,000,0001+. Similar price trends are seen in sold listings.
The average sold price has subtly increased 1.8% since 2022, while the median sold price decreased 4%. The average days on market is 102 with a median of 73. While these are about 20 days more than in 2021 and 2022, this is not abnormally high looking in the years before the Covid boom.
It may sound strange but it is both a good time to sell and to buy real estate. As prices remain relatively flat, and in some markets even decrease, there may be some solid buys in the market. For Sellers, pricing your home accurately is key, and when done properly, may elicit multiple offers.
Heading into summer, we believe that La Plata County real estate market will continue to slowly rebound from all time inventory lows and stabilize as properties continue to move. Please don't hesitate to reach out with any questions, we'd love to be part of your real estate journey.