Tracking the La Plata County residential real estate market provides us with valuable insight into trends and metrics associated with active, pending, and sold listings. By comparing year-over-year and month-over-month data, we can effectively monitor market activity and make data-based conclusions and predictions.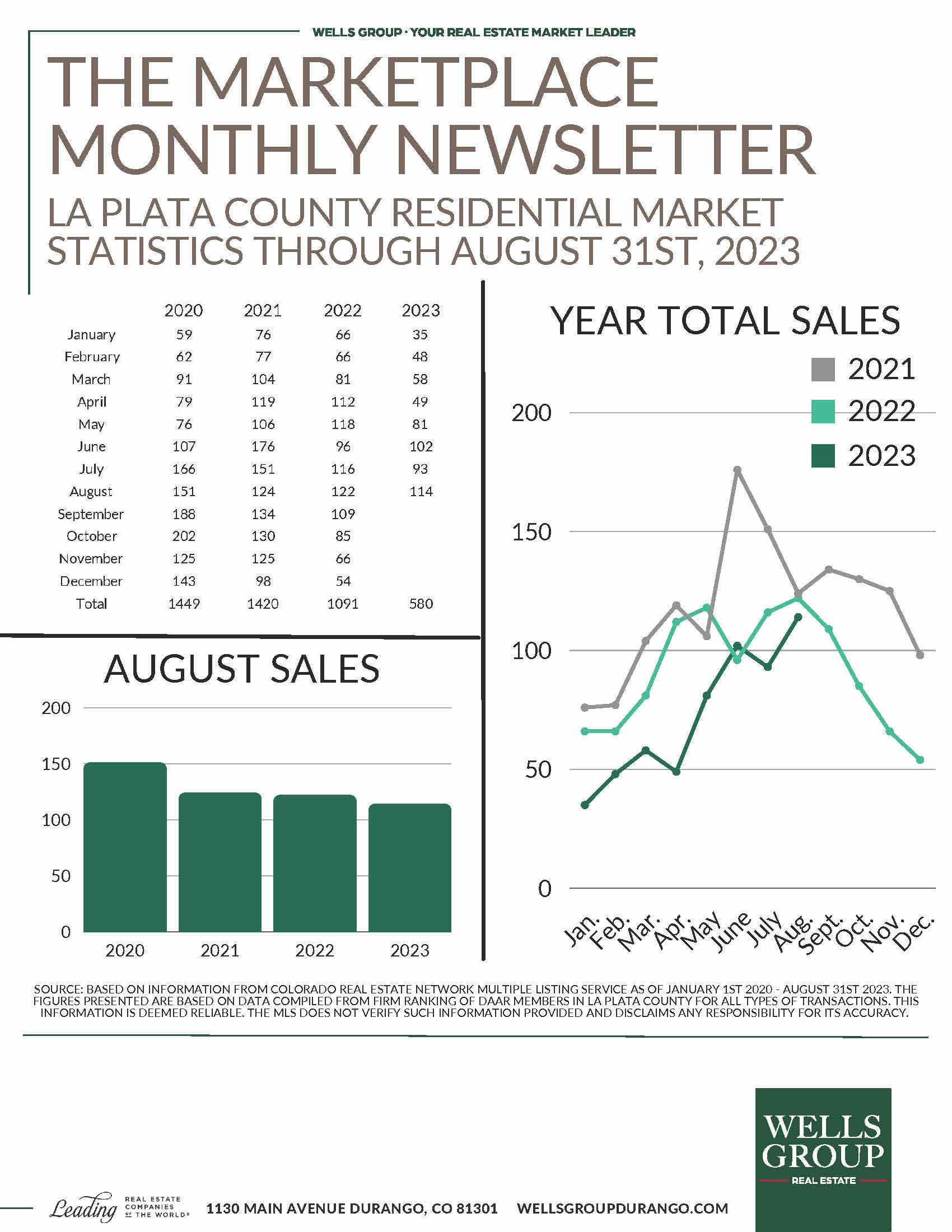 In August 2023, the residential real estate market saw 114 home sales, contributing to a total of 580 sales so far this year. August was the most active month in both 2023 and 2022. Despite a 24.5% decrease in sales compared to the previous year (January through August), our area continues to see considerable real estate activity. 102 of the 580 sales fell within the $500,001 to $600,000 price range, making it the most prevalent category. The second largest category comprised of homes priced between $1,000,001 and $1,500,000, accounting for 75 sales.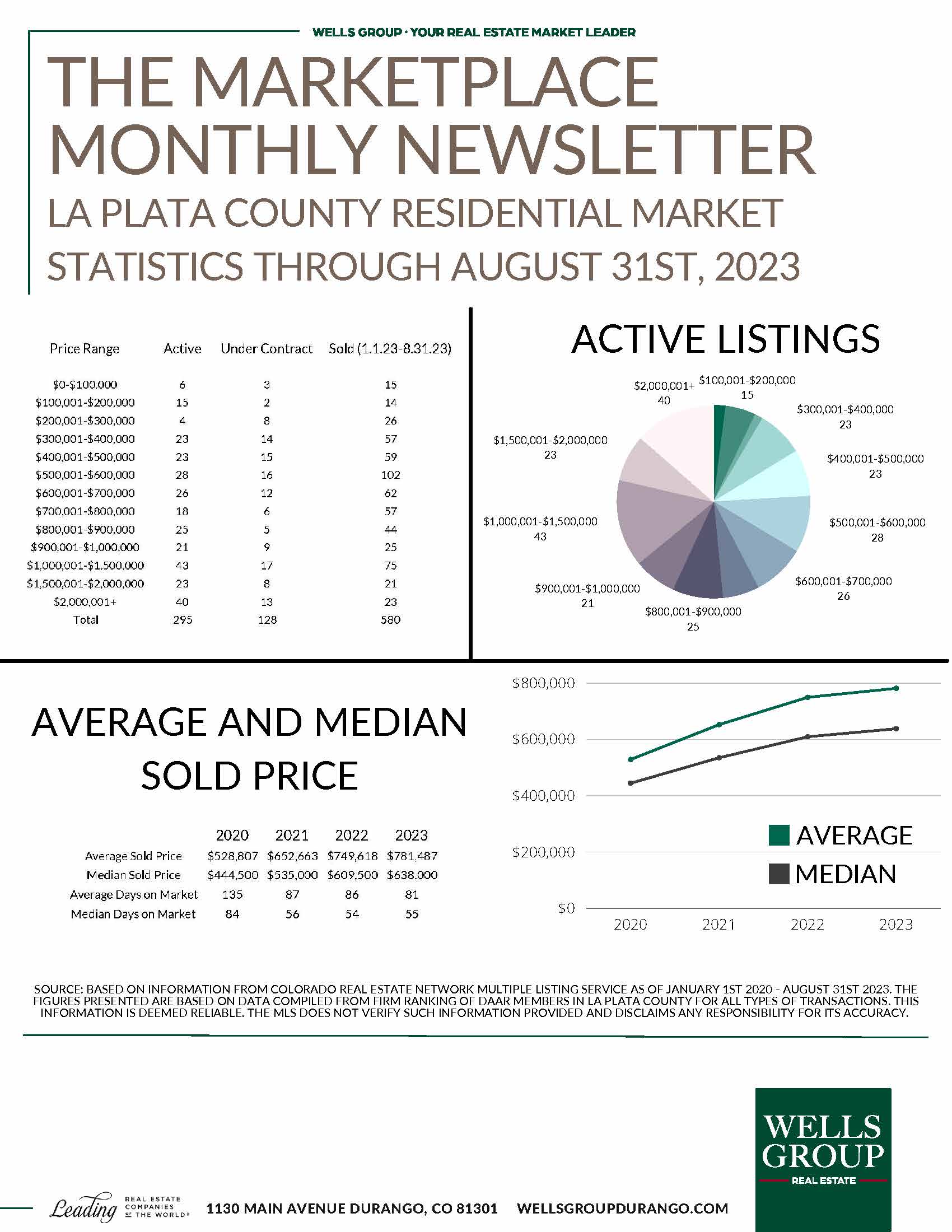 Presently, there are 128 pending properties, with just under half falling within the $300,001 to $700,000 price bracket. Nearly 300 active listings is almost double the inventory observed at the beginning of this year. Almost one-third of these listings are priced at $1,000,001 or higher. We've witnessed a 12% increase in the median sales price since the year began, and a 4.5% rise since last month. The average days on market has remained relatively consistent over the past three years, consistently staying below 90 days. Similarly, the median days on market hovers around 55 days.
As we approach the final quarter of 2023, we embrace the fall season with optimism, anticipating a strong end of the year in the La Plata County real estate market. If you have any questions or would like more information about our local market trends, please don't hesitate to reach out.