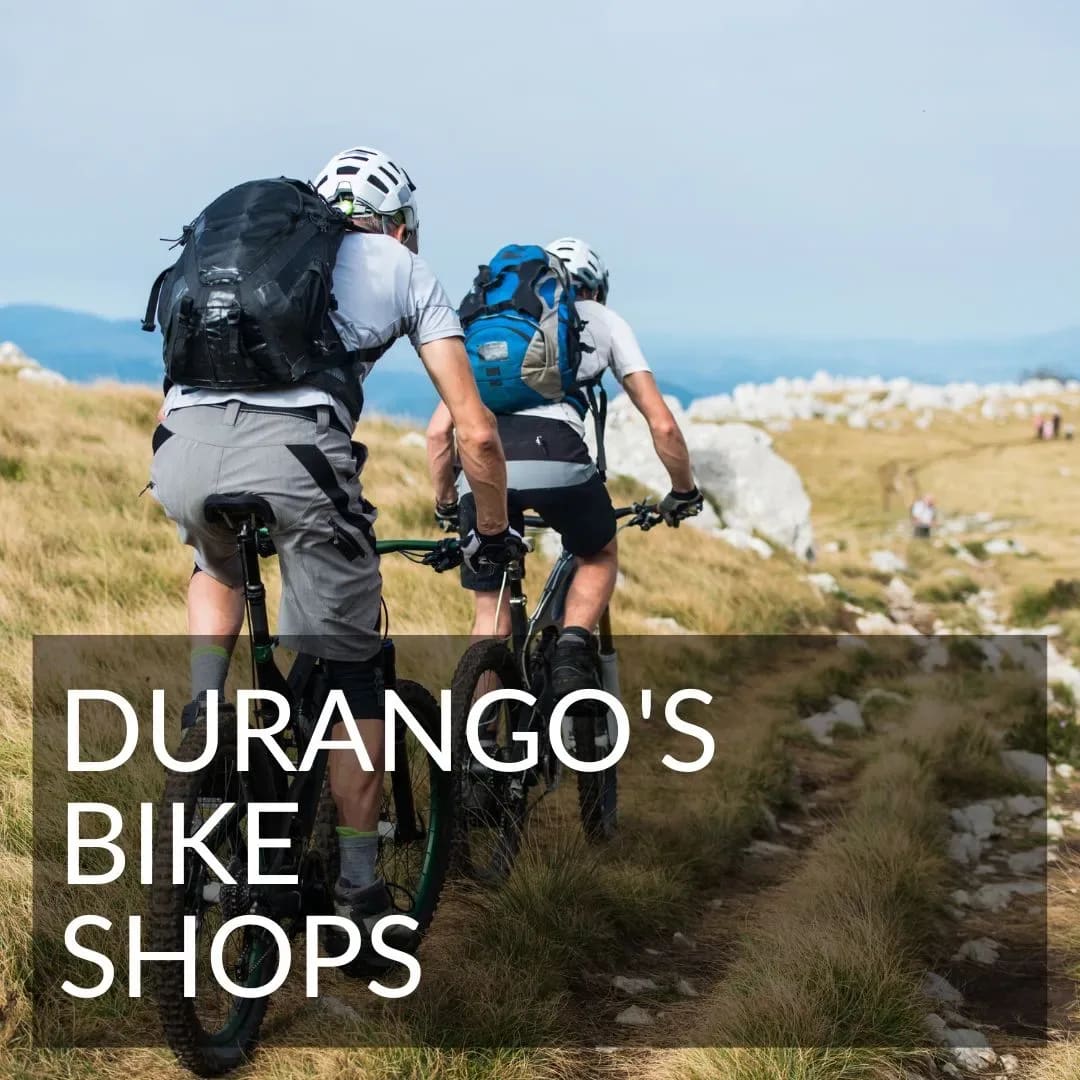 Durango is known as a mountain biking destination with hundreds of miles of trails, world-class events such as the Iron Horse, and a plethora of locally owned and operated bike shops for top-of-the-line bikes, parts, clothing, shoes, accessories, and service.
2nd Avenue Sports
2nd Ave Sports is the largest shop in their two-story retail and service store. They offer brands like Yeti, Trek, Kona, Scott, Santa Cruz, Juliana, and Electra for all types of biking including road, gravel, mountain, cyclocross, townies, and electric bikes. Along with the basic accessories, they stock Yakima roof racks, hitch mounts, and more for traveling with your bike. Learn more on their website:
https://www.2ndavesports.com/
Mountain Bike Specialists
Originally
The Outdoorsman
, Mountain Bike Specialists was founded in 1968 and has since carried a legacy of biking in Durango. Their Main Avenue location is part retail and part service shop offering a wide variety of Specialized brand bikes and knowledge. With 24–48-hour turnaround times, their service department is quick and accurate with tune-ups and offers many other services too. Read more about this store:
https://www.mountainbikespecialists.com/
Cliffside Ski & Bike
Cliffside Ski and Bike Rentals, a local family owned and run business, opened in November 2001. Their location is thirty minutes north of Durango, minutes before Purgatory Resort for easy outdoor accessibility. Full suspension and hardtail mountain bikes from K2 and Norco offer a great selection of bikes to enjoy the nearby trails. View more of their offerings:
http://cliffsideski.com/
Ski Barn
Although the name can be misleading, Ski Barn switches gears in the summer months and provides bike rentals, sales, and repairs. Their lease-to-own bike program offers a long-term rental with the option to purchase at a lower price making it a great way to buy a bike. Primarily stocking Giant and Cannondale bikes, they also have a variety of brands for clothing, shoes, parts, and accessories. See more:
https://www.skibarndurango.com/
These are just a few of Durango's many cycles to buy gear at or get local trail knowledge. Biking is a great year-round activity with options in nearby New Mexico whether you like to mountain bike, road bike, e-bike, or spin, these shops are sure to have what you need. Please don't hesitate to reach out to us with any questions you have about Durango's cycling culture.