Keeping up-to-date with the La Plata County Real Estate Market allows us to review past months' activity to provide the most current year to date real estate knowledge to our clients and prospective buyers and sellers.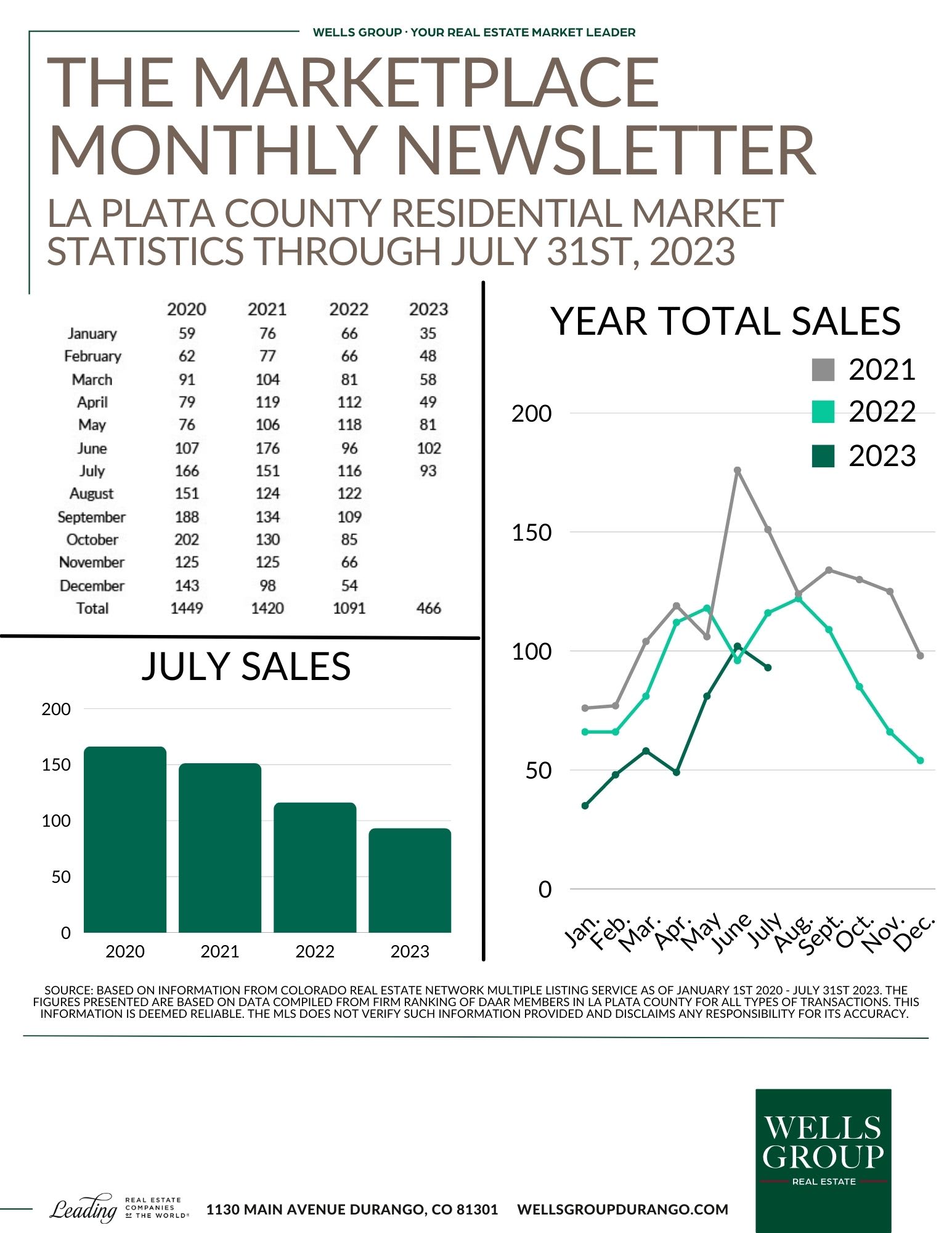 In July 2023, there were 93 sales totaling 466. Compared to July 2022, this is 20% less activity, following the same trend since 2020. Of the 466 sales this year, we continue to see an increase in luxury sales over $1,000,000 which makes up 20% of 2023's residential sales. $500,001 - $600,000 is the largest single category with 89 sales to date.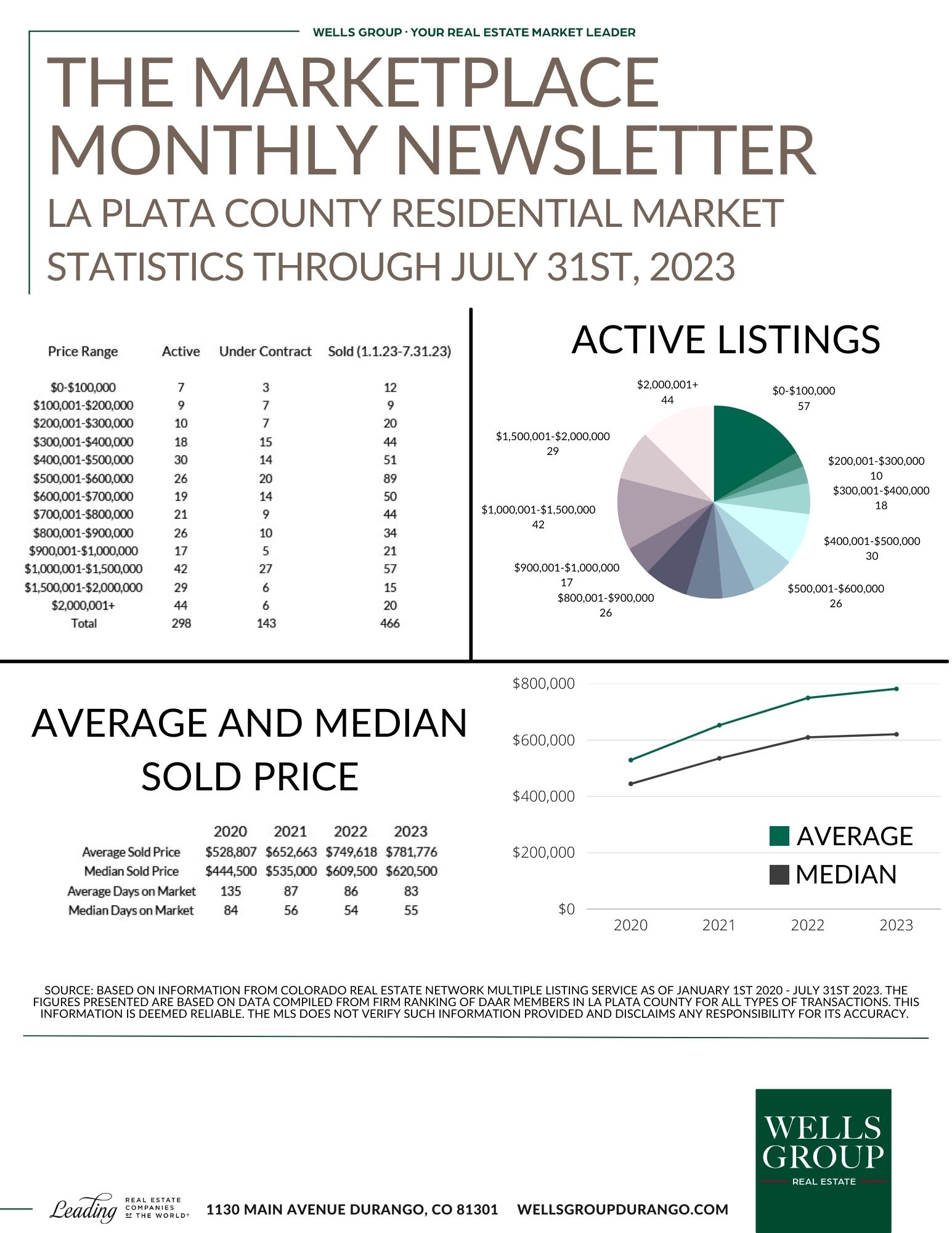 Active listings are a similar story with 40% of properties listed at $1M+. 56 listings fall within $400,001 - $600,000 which is 19% of all available homes. 143 listings were under contract as of July 31st, 2023 with just under half listed between $300,001 and $800,000. $1,000,001 - $1,500,000 is the largest category with 27 pending listings.
The average and median prices across La Plata County have still been increasing over the last three years. The average is currently $781,776 which is 4.1% higher than 2022. The median follows a similar increase of 4.3% and is now $620,500. Inventory has been slowly rising, but not enough to bring prices down, which is good for Sellers. As we move forward we believe it will be a challenging market for Buyers, especially ones looking to purchase homes under $1,000,000. It appears that Buyers will be challenged through the remainder of the year with low inventory and high interest rates. We believe that there are many Sellers wanting to sell and move on, but they are staying put because they don't want to lose their current interest rates.
As we enter the second half of the year we anticipate the market to continue to stabilize after 3 unprecedented years in real estate. Whether buying or selling in Southwest Colorado, we hope to have the opportunity to guide you through our market. Please don't hesitate to contact us with any questions about the La Plata County real estate market.