Compiling monthly real estate data allows us to follow La Plata County market trends and compare months and years. Our residential real estate market has gained traction headed into the summer months.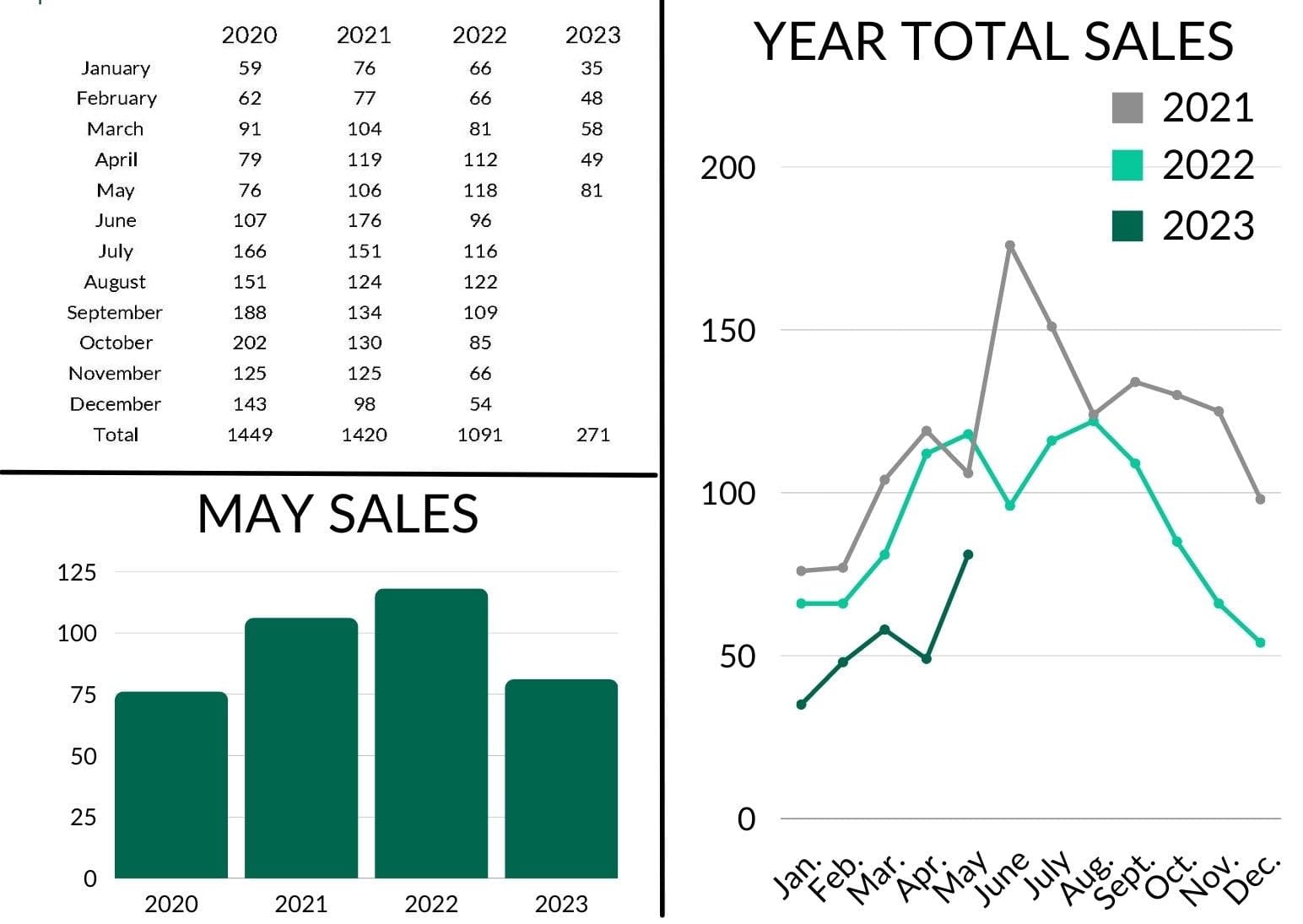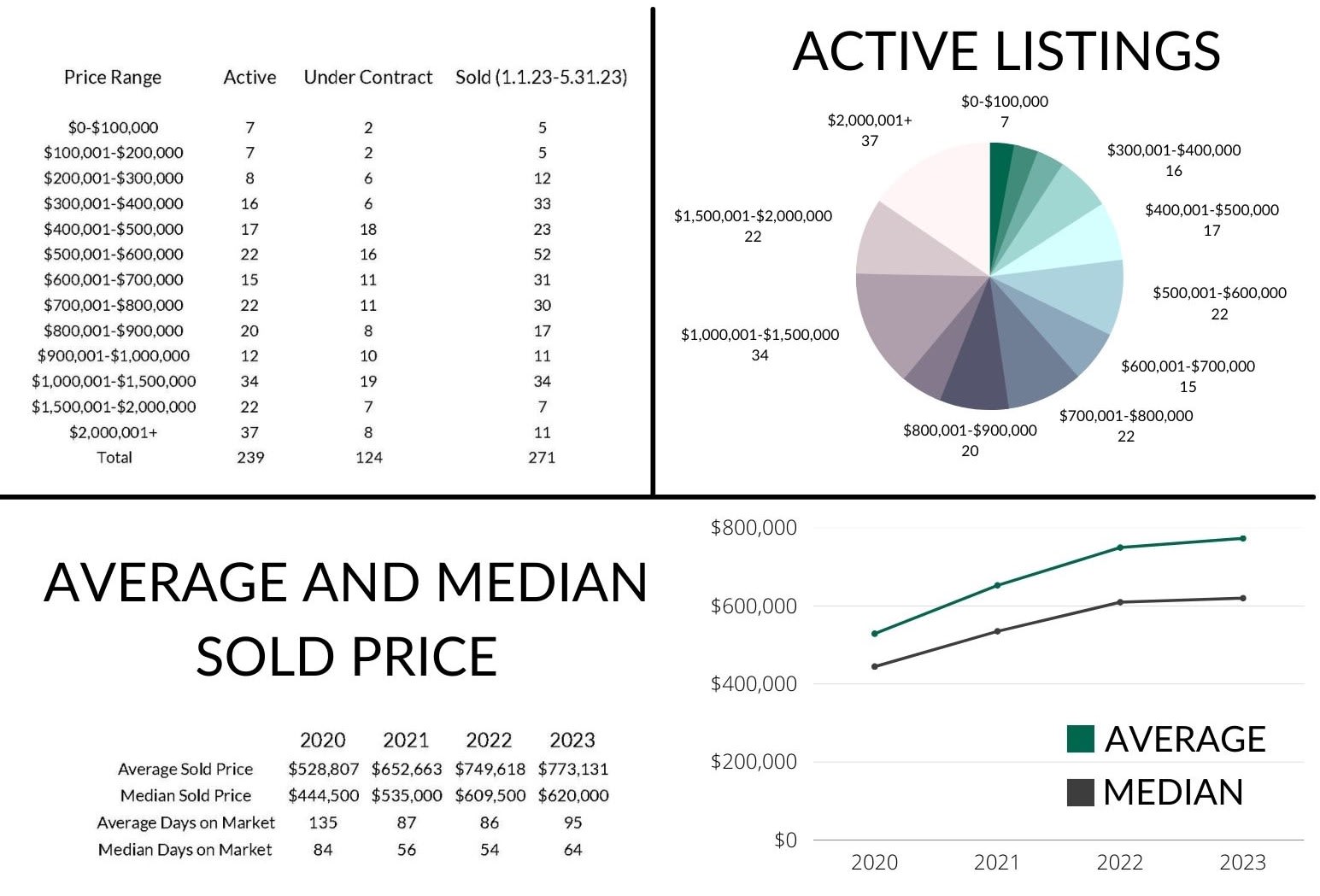 May 2023 had 81 sales which is a 40% increase from April 2023. Although almost 40 sales less than May 2022 when our market was booming, this is very similar to previous Mays. 2023 has had a total of 271 sales so far, again substantially less than the first five months during 2021 and 2022, but a more "normal" year to date.
There are 239 active listings as of May 31st, which is the highest it's been this year. Rebuilding the inventory from 166 in January, we've seen the most significant change in the $1,000,000 - $200,000 range. There were no available listings in that price category in January and May currently has 14. Just over 50% of all active listings are listed between $800,001 and $2,000,000+. 124 listings are under contract, the majority of which are listed between $400,001 - $800,000. Year to date, 60% of sales sold for a price between $300,001 and $800,000.
The average sold price has increased 3% now at $773,131. The median price followed a similar trend increasing just under 2% from $609,500 to $620,000. The average and median days on market have increased due to more inventory and an increase in interest rates.
Overall, as the local real estate market picks up, we anticipate a busy summer and fall market. Please let us know if you have questions about this data or other real estate market data.