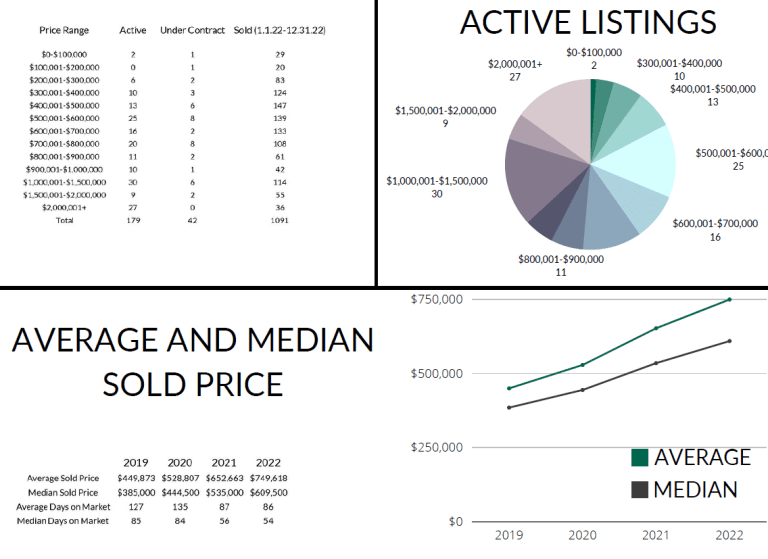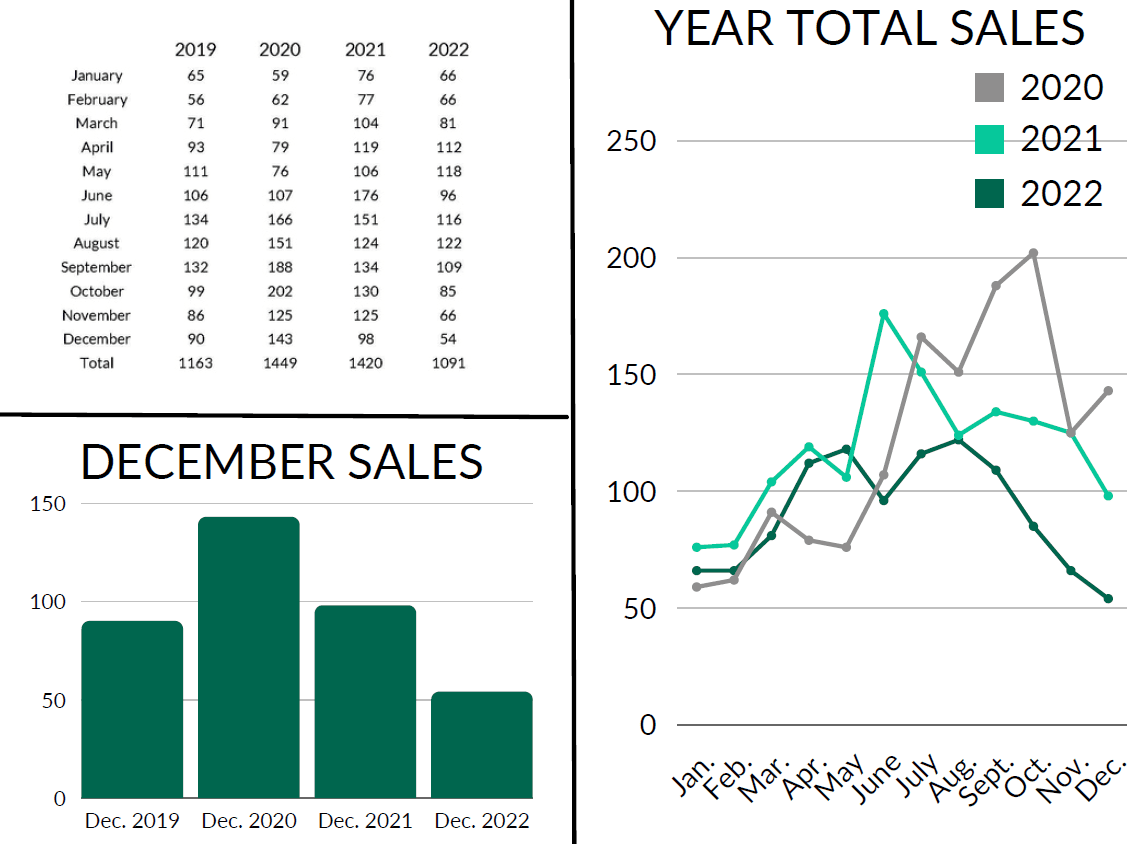 With another year behind us, we can see a full picture of La Plata County's residential real estate market activity. By tracking these statistics, we can find trends and key metrics and utilize them in foreseeing the coming months and years.
December was a slower month in the local real estate market which has been true in past winter seasons. With 54 sales, 2022 closed 1,091 properties. While this was a 23.17% decrease from 2021, and 24.71% from 2020, those two years during Covid-19 were unprecedented in the real estate market. Of the 1,091 sales, 59.67% sold for $300,001 – $800,000. The median price was $609,500 which was an increase of $74,500 compared to 2021. The average price also increased by $96,955 to $749,618 in 2022.
The median days on the market are still low at 54 and the average is 86 meaning the inventory is moving very quickly (in less than 3 months). Typically, the median is around 90 and the average 130 (more than 4 months). Over 2022, the active listings – or inventory – has grown from 98 to 179 listings. We still see a great need for supply as demand has stayed high. 66 of the 179 listings, 37%, are listed at $1,000,000+. With 42 listings under contract as of December 31, 2022 over half of those are in the $400,001 and $800,000 price range.
This year we are expecting federal mortgage rates to level out at around 6% and the price inflation to do the same. As we begin the new year, we are excited to continue assisting you with your real estate goals. Please do not hesitate to reach out with any questions.