Half of the year has already passed and the real estate market is in its summer busy season. Watching local real estate helps guide our industry. The 2023 La Plata County residential market has been slower, yet similar ebbs and flows to years past although we are curious to see where the next six months will lead.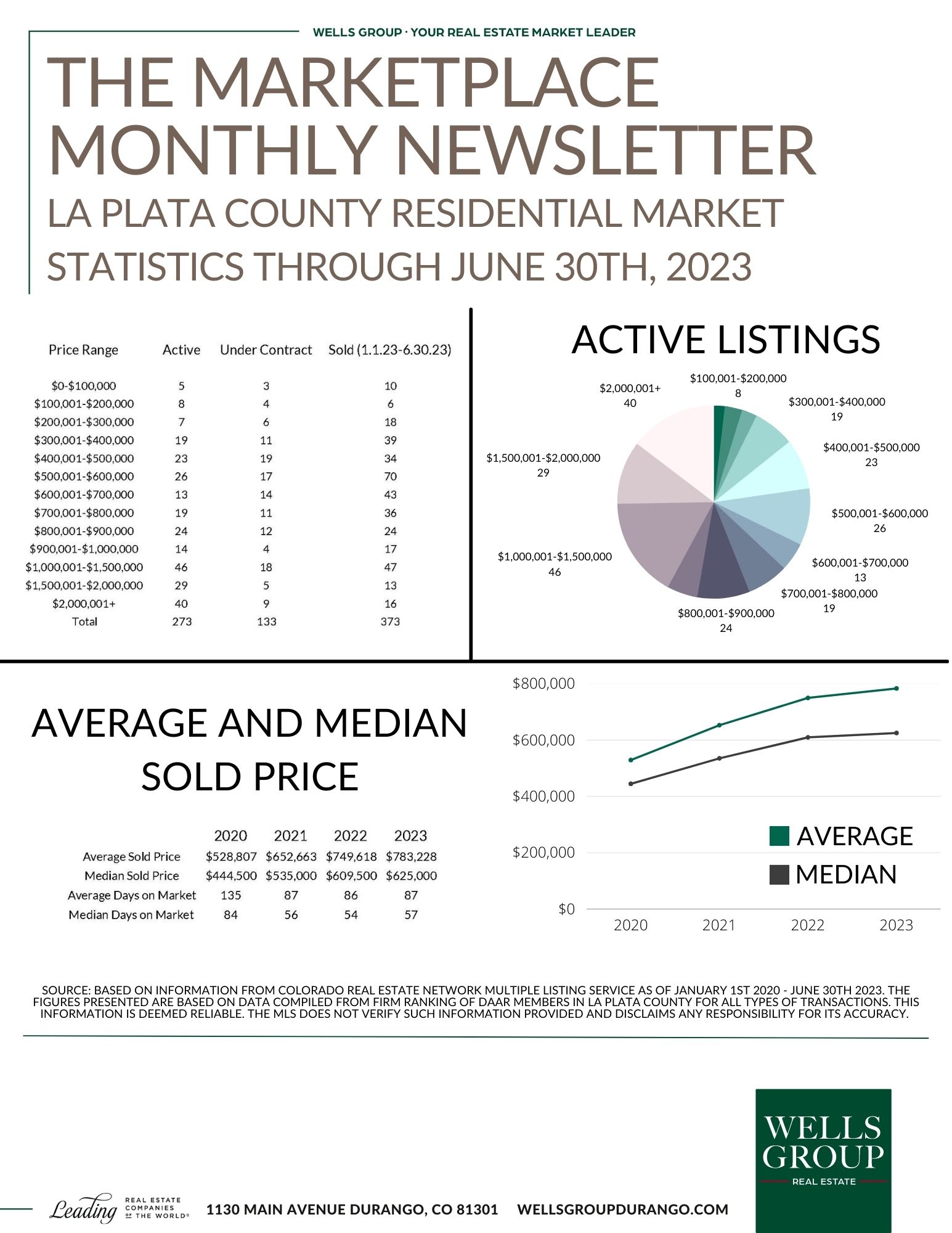 In June 2023, there were 102 sales adding up to 373 this year so far. Although there were more monthly sales than June 2022, the 6 month total last year was 539. The heavy winter and elevated mortgage rates were key players in the slow winter selling season. We anticipate 2023 sales numbers and home inventory to remain lower through the end of 2023. Additionally we believe prices will stay flat and perhaps drop some in the 3rd and 4th quarters. We had hoped interest rates would start coming down by now, but that is not the case. At this point we anticipate interest rates will remain high through the end of 2023.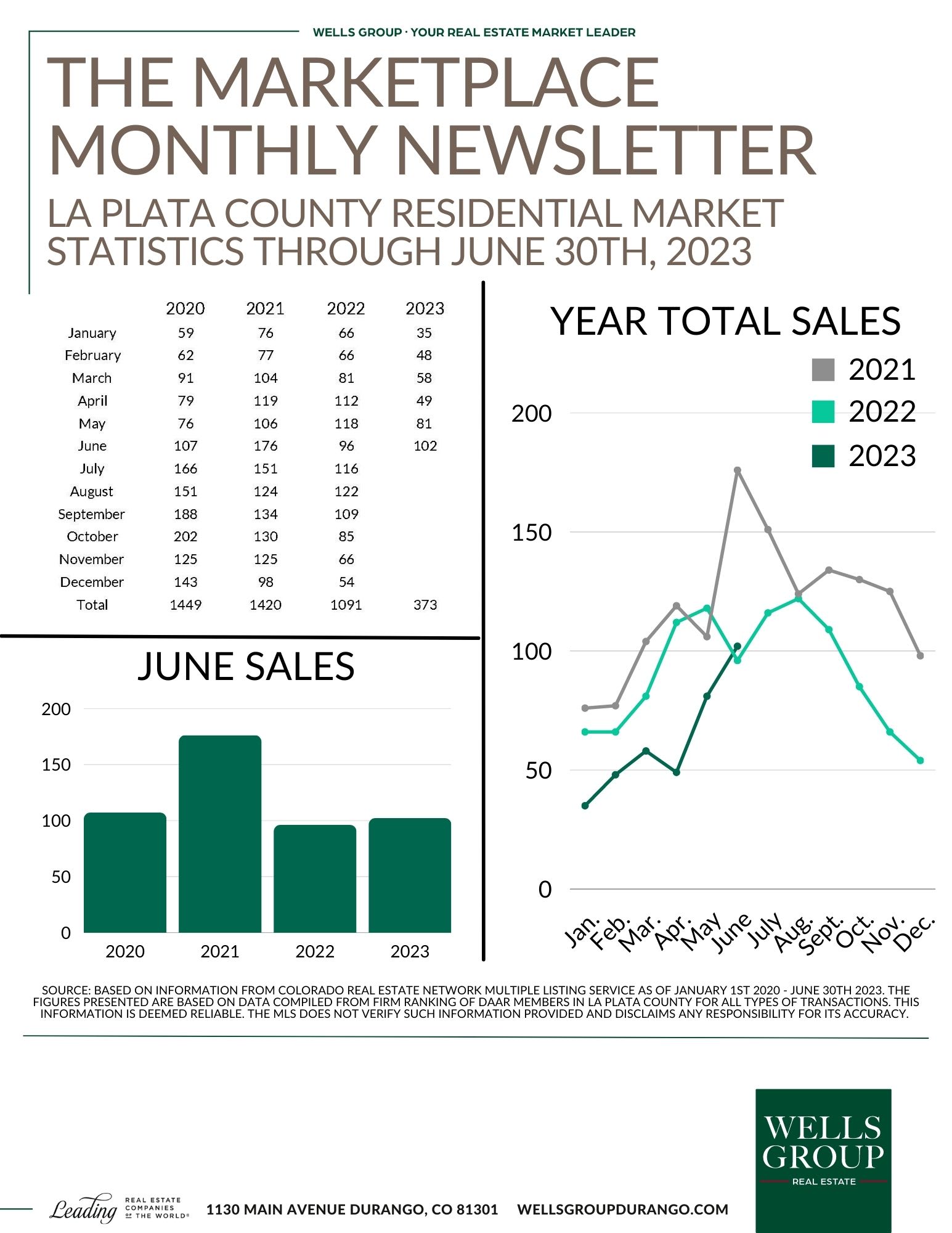 As of 6/30/2023 the inventory stood at 273, the highest monthly total since last fall. 42% of active listings are over $1,000,001 while the other 58% are primarily listed between $300,001 - $1,000,000. There are 133 homes under contract with 63% between $300,001 - $900,000 and 24% are listed over $1,000,000.

Of the 373 sold listings, the biggest category has been $500,001 - $600,000 with 70 sales (19%). The average sold price increased 4.3% over 2022 now sitting at $783,228. Median sales price experienced a smaller increase, at 2.5% to $625,000.

The average 87 days and median of 57 days on market stay true to the 2021 and 2022 which are notably faster than before the Covid real estate boom. We do see some homes staying on the market longer this year - while this may feel abnormal, prior to 2020 it was not uncommon for homes to stay on the market for over 3 months.

We will continue to follow La Plata County real estate trends for the remainder of the year and work closely with our clients and colleagues as the market moves forward. Please let us know how we can provide you with more local information and assist you on your real estate journey.