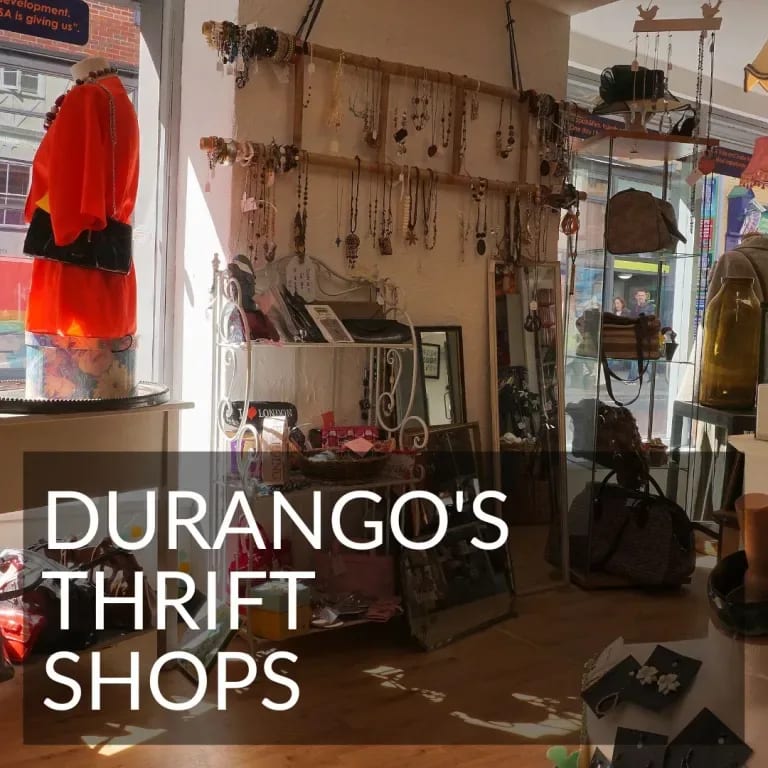 Let's go shopping! Thrift stores are infamous for offering well-priced clothes, small appliances, books, jewelry, and much more. They support the reuse of items, benefit local organizations, and can provide tax deductions.
La Plata County Humane Society
The La Plata County Humane Society works in coalition with the animal shelter and adoption center and offers a huge selection of items. Profits from the shop go directly next door to support the animals. This thrift store also offers some larger appliances, furniture, and even cars when donated.
Goodwill
Goodwill is a national operation focused on changing people's lives through affordable items and employment. Specializing in employing veterans, seniors, youth, and people with disabilities, the proceeds from these shops also go towards programs to aid those in need. The Durango location offers a large facility full of everything from clothes to trinkets and furniture!
The Methodist
The Methodist Thrift Shop has been in operation since 1969 and offers a downtown thrift store where proceeds go towards many community organizations. The shop offers a wide variety of options like clothing, home goods, jewelry, and toys.
No matter what you are looking for, one of Durango's thrift stores may have just what you need! Please reach out with any questions you have about shopping in Durango or about our local organizations.