The Denver Nuggets basketball team has won the National Basketball Association (NBA) Championship Title for the first time in history. Founded in 1967 under the name Denver Rockets, they were one of the four leading teams of the American Basketball Association (ABA). In 1967, they joined the NBA under the name The Denver Nuggets.
Playing in the Western Conference of the NBA with head coach Michael Malone, the team has won nine Division Titles prior to their 2023 win. They broke the Western Conference record (53-29) and only lost three games during the playoffs leading up to defeating Miami Heat in five games to win the title.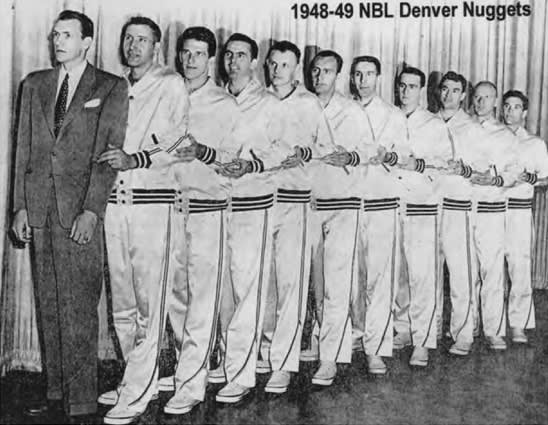 Max Hutcheson, co-founder of The Durango Team is a Fort Lewis College alum and played Center, Forward for the FLC Skyhawks men's basketball team. His grandfather, Harold "Hal" Hutcheson, was a player on the original Denver Nuggets from 1945 - 48. The Nugget's roots can be traced all the way back to 1932 when the team was part of the Amateur Athletic Union. This original Nuggets team predates any other major sports team in Colorado, including the Denver Broncos football team which was founded in 1960.
We are thrilled for our state team's recent win on June 12, 2023! Durango offers wonderful basketball and other sports amenities in town including school teams and recreation leagues. Please don't hesitate to contact us for more information.
Photo Source: Online, NBA Hoops. "Denver Nuggets History." The Original Denver Nuggets, nbahoopsonline.com/teams/Xdefunct/DenverNuggets2/index.html. Accessed 19 June 2023.